Teen Leader Conference
Youth Leadership Opportunity
The Arkansas 4-H Teen Leader Conference is a three-day conference for 4-H members ages 14-19. Each year the conference focuses on a specific topic and helps to prepare teens for leadership and service responsibilities in their local clubs and counties. TLC is traditionally held in June at the C.A. Vines Arkansas 4-H Center.
The conference is completely planned and put on by the Arkansas 4-H State Officer team and Arkansas 4-H Ambassadors. State Officers and Ambassadors form committees to plan out the entire conference, workshops, and funshops. They plan fun evening activities such as a banquet, a dance, and a service project to round out the TLC event. Delegates attend breakout sessions to learn relevant material to implement in their home counties.
2022 Teen Leader Conference: LeaderSHIFT
The 2022 Arkansas 4-H Teen Leader Conference will be held June 8-10, 2022. Registration for Ambassadors and Delegates IS OPEN in the 4-H Enrollment & Events System and will close on Monday, May 23rd. Register now!!
Location - C.A. Vines Arkansas 4-H Center
Current Ambassadors (who attended Ambassador Workshop) - $275
Delegates - $300
Adult rate - $300
Workshops at TLC (delegates get to attend all 4!) - Ag & Livestock, Gun Safety, Stage Presence, and STEM
Funshops at TLC - Crafts, Escape Room, eSports, and Gardening
Other events at TLC - Teen Star & Hall of Fame Banquet, talent show, dance with a DJ, community service project, and so much more!
The 2022 Arkansas 4-H Teen Leader Conference: LeaderSHIFT will be kicked off by the National 4-H Executive Vice President & Chief Growth Officers, Jill Bramble!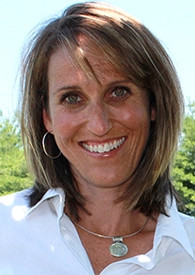 Jill focuses on the enterprise alighnment of people, marketing, partnerships, and processes to drive revenue, so all youth have an opportunity to access 4-H positive youth development. She believes that strengthening and optimizing a work environment that unleashes the creativity, entrepreneurship, and passion of Counci's people is core to transformational growth. Jill is a lifelong 4-H'er who is passionate about the ability of young people to help solve our world's most urgent issues. A collaborator and strategic thinker, she has cultivated teams and organizations to grow the impact of their missions through sustainable social impact investments. She recieved a Bachelor of Science in Kinesiology form the University of Colorador and a Master of Science in Nonprofit Administration from the University of Maryland. Jill and her husband, Scott, have two children and live in Bluffton, South Carolina.