About Us
Arkansas 4-H Center Programs
Arkansas 4-H Center Programs deliver fun, educational programs for all ages and backgrounds. The 4-H Center's natural beauty is the perfect place to learn environmental education, team building, leadership, camping, outdoor recreation and more from our University of Arkansas System facilitators. Keep scrolling to find the program that best fits your needs! The Arkansas 4-H Center, also known as the Vines Center, is located in central Arkansas in the foothills of the Ouachita Mountains.
Staff
Shannon Caldwell - 4-H Center Program Director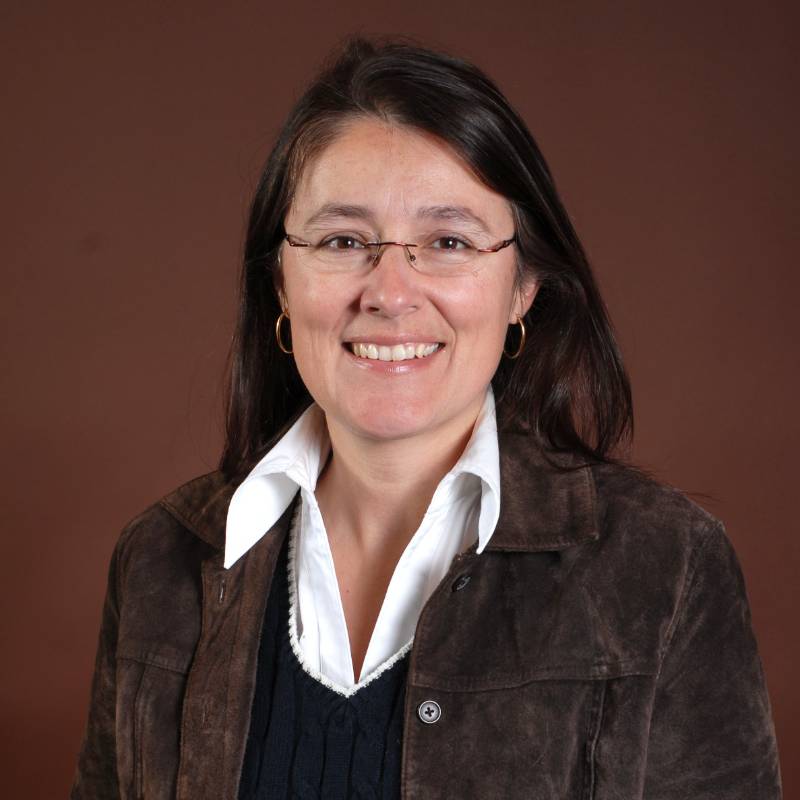 Shannon joined the 4-H Center Program team in 1998. Her bachelor's degree is in Elementary Education and her master's degree is in Rhetoric, Writing, & Communication. Shannon loves all things camp and nature related. She enjoys nature photography, international travel, being a Master Gardener, and walking at least 1 mile a day. Shannon brings two decades of Extension experience, logic, and an eye for detail to the program team.
Creenna Bocksnick - Arkansas 4-H Camping Coordinator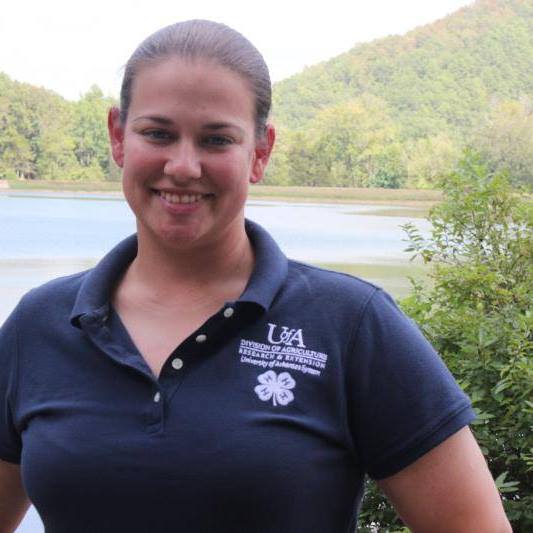 Creenna began her work with our programs in 2014 after several years of teaching Agriculture Education. Creenna has her bachelor's and master's in Agriculture and Extension Education from the University of Arkansas. Fun Fact: Creenna grew up in 4-H and met her husband Jesse Bocksnick (4-H Outdoors Skills Coordinator) during this time. Creenna serves as a national resource for 4-H Camping and Environmental Education. Creenna adds camping expertise, creativity, logic, and a passion for 4-H to the team.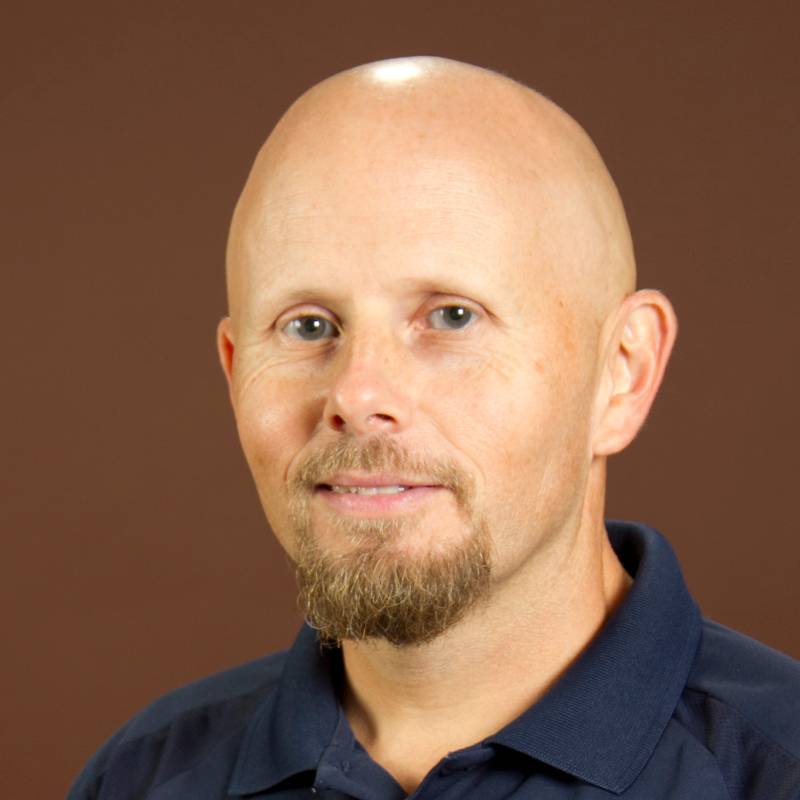 Eric De Vries - Arkansas Outdoor School Coordinator
Eric spent 5 years facilitating ExCEL programs, the next 10 years with the Arkansas Game and Fish Education Division, then returned to our programs as the AOS coordinator in 2014. Eric holds a Political Science bachelor's, from Hendrix, and a master's in Public Administration from UA Little Rock. Eric grew up in Tanzania camping in the Serengeti. Eric has been married to his wife, Kristi, for over 20 years and has three great kids. Eric provides programs with a lifetime of outdoor knowledge, a great sense of humor, and calm leadership in times of stress.
Taylor Knox - ExCEL Leadership Program Coordinator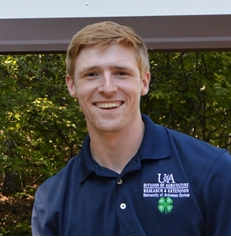 Taylor began his career with programs in 2015. Taylor received his bachelor's in Science Education, from UCA, and his master's in Curriculum and Instruction, from UA Little Rock. Taylor grew up ten minutes from the 4-H Center and drove by it every day going to school. Taylor and his wife Darby have a fun energetic golden retriever named Chipper. Taylor adds a positive attitude, can-do spirit, and the ability to "see the big picture" to the program staff.
Lane Fritch - 4-H Center Programs Facilitator
Lane Fritch joined the team in February 2022. Though she is the newest member of the team she is not new to 4-H and 4-H Camps. She a former 4-H'er, State 4-H Officer, Camp Counselor, and Intern. Lane earned her BA in Psychology from Henderson State University.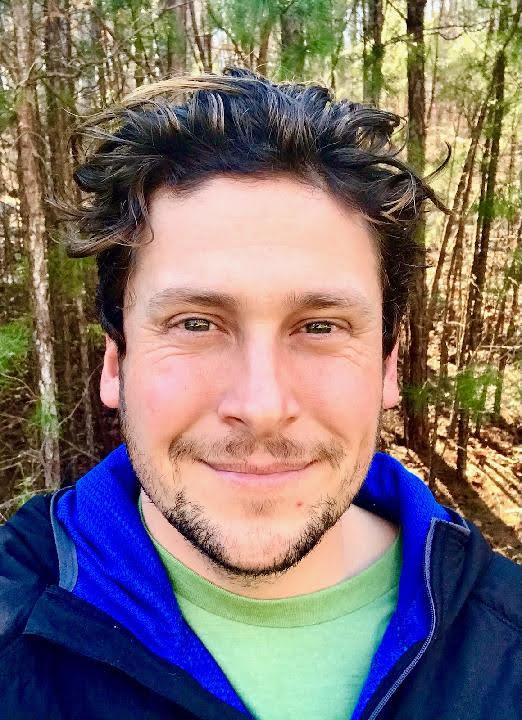 Justin Kirkes - 4-H Center Programs Facilitator
Justin joined the 4-H Center program staff in February 2021. Justin has a variety of education experience including wilderness therapy instructor, High School English Teacher, Residence Life Administrator, and most recently, High School Assistant Principal. Justin holds a Bachelor's degree in literature from Louisiana State University - Shreveport, and a Master's degree in teaching from Centenary College of Louisiana. Justin and his wife Anna have been married for 9 years and are on the wild adventure of raising two curly-headed boys and a Great Pyrenees named "Tinkerbelle"




Marshall Dickey - 4-H Center Programs Facilitator
Marshall comes to us from a background in Recreational Therapy primarily working with youth and adults with developmental disabilities. A graduate of Henderson State with a degree in Recreation Management in Natural Resources, later attending Arkansas Tech where he earned his Certification as a Therapeutic Recreation Specialist. He is a former 4-H Arkansas Outdoor School Summer Day Camper as well as an ExCEL intern. Marshall loves fly fishing and spending time outside with his wife Lauren and their two young kids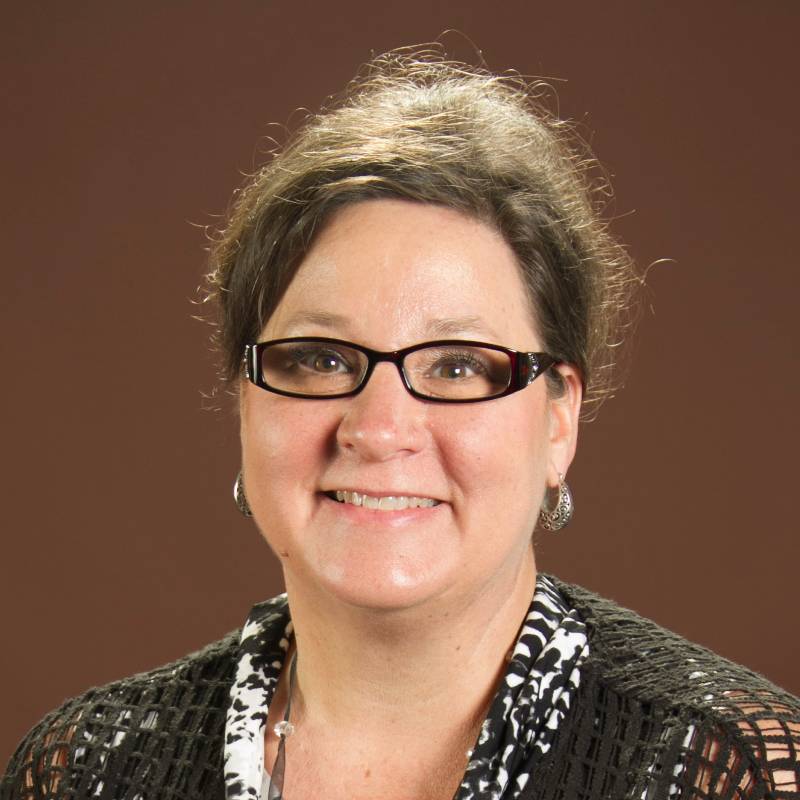 Phyllis Scurlock - Administrative Specialist
Phyllis joined Extension in 2015 and began working with programs in 2017. Her experiences range from commercial insurance agent to claims management to surety bond manager. Phyllis has an eye for efficiency, a spirit-lifting positivity, and a compassion for her team and the clients she works with.
Hannah McCoy - Administrative Specialist
Hannah began her Extension career as an administrative specialist in Faulkner County. Hannah joined our program team in 2019. She holds a bachelor's degree in Family and Consumer Science from UCA. Hannah has 10+ years of diversified childcare experience with varying ages. She has been married to her husband Seth for three years. Hannah is forward thinking, technologically gifted, and has a talent for helping clients and staff feel welcomed and heard.
---
Meet the Staff Videos