4-H Vet Science Certificate Program
About
Are you a high school student wanting to learn about the veterinary profession? The 4-H Veterinary Science Certificate Program is here for you! Specifics about the program are below.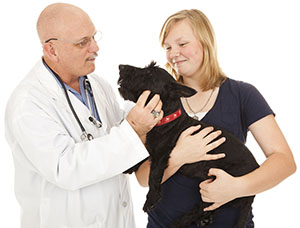 Available to 4-H students ages 14-19
Online classroom available at

courses.uada.edu
Adults participate as

4-H Volunteer Leaders

Curriculum is based on the book

Veterinary Medicine: Preparatory Training for the Veterinary Assistant

Curriculum provides 100 lessons and 50 activities
Lessons and activities are coordinated by county 4-H Program Leaders
Students have access to veterinarians and veterinary technicians as mentors
After completion of the program, students will be eligible to take an exam for certification as a veterinary assistant


Contact your County Extension Office to learn more about joining or starting a program in your county and to receive an enrollment key for the online classroom!