SeaPerch
Arkansas 4-H SeaPerch Challenge 2023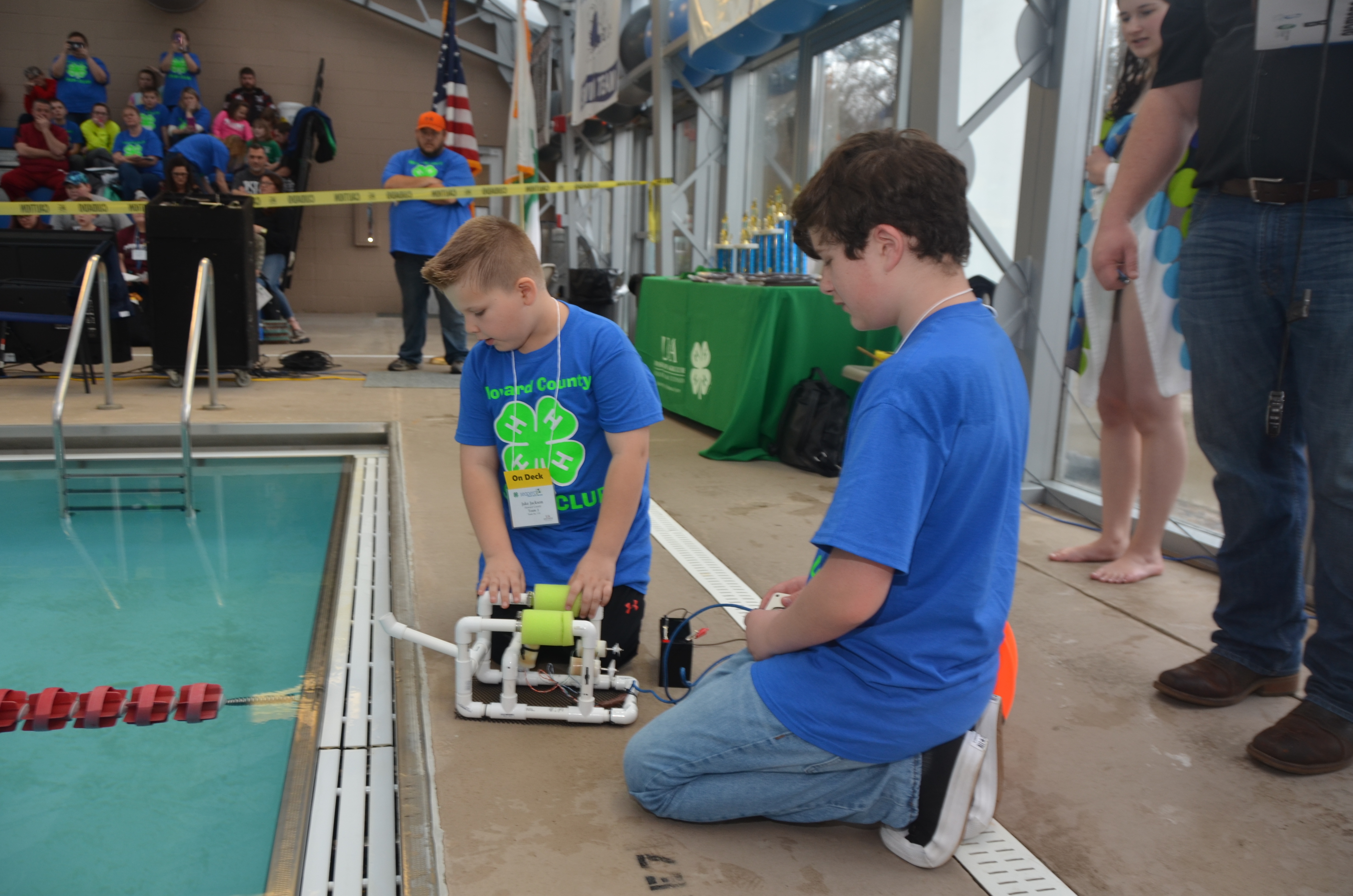 The Arkansas 4-H SeaPerch Challenge is held every year as a qualifier for the International SeaPerch Challenge.
This year, the Arkansas 4-H SeaPerch Challenge was held at the University of Arkansas Little Rock on March 3, 2023. COVID-19 safety protocols will need to be followed and more information about scheduling for the event will be posted soon.
As in years past, the registration will be through your local county extension office. and team registrations will be $80/team. We will have the Open, Junior Stock & Senior Stock Classes available. Registraion will need to be completed by NOON on Friday, February 10, 2023.

There are many resources available for the SeaPerch Challenge. Listed below are a few that have been found most useful. Click here for the 2020 webinar describing details about the SeaPerch program and that years SeaPerch Challenge. Be sure to check out the 2023 Challenge Course information as that section has changed. Feel free to contact your local county extension office with any questions.
2023 Competition Details
The competition will be held in-person on Friday, March 3, 2023 at the Univeristy of Arkansas Little Rock pool Registration is due at noon on Friday, February 10, 2023.
2023 Competition Results
Congratulations to all the teams for competing this year!
Junior Team Winners
*1st Place - Shock Waves, Howard County
2nd Place - Royal Caribbeans, Grant County
3rd Place - Speed Demons, Grant County
Senior Team Winners
*1st Place - Turbo Flare 2.0, Grant County
2nd Place - RoboClovers, Madison County**
3rd Place - The Castaways, Howard County**
Open Team Winners
*1st Place - The Mighty Ducks, Grant County
2nd Place - Crocodiles, Madison County
3rd Place - BZBot, Washington County
*International SeaPerch Challenge Qualifier
Junior Team Winners
1st Place - Shock Waves, Howard County
2nd Place - Yellow Jacket Scuba Divers, Grant County
3rd Place (tie) - Speed Demons, Grant County
3rd Place (tie) - Killer Whales, Howard County
Senior Team Winners
1st Place - The Castaways, Howard County
2nd Place - Turbo Flare 2.0, Grant County
3rd Place - RoboClovers, Madison County
Open Team Winners
1st Place - The Mighty Ducks, Grant County
2nd Place - BZBot, Washington County
3rd Place - The Great White, Benton County
Junior Team Winners
1st Place - SeaMonster, Grant County
2nd Place - Shock Waves, Howard County
3rd Place - Swampsters, Madison County
Senior Team Winners
1st Place - RoboClovers, Madison County
2nd Place - TurboFlare 2.0, Grant County
3rd Place - Knight Rider, Madision County
Open Team Winners
1st Place - BZBot, Washington County
2nd Place -The Mighty Ducks, Grant County
3rd Place - Pika-Bots, Benton County
Junior Team Winners
1st Place - Shock Waves, Howard County
2nd Place - Speed Demons, Grant County
3rd Place - Royal Caribbeans, Grant County
Senior Team Winners
1st Place - TurboFlare 2.0, Grant County
2nd Place - Knight Rider, Madison County
3rd Place - Robo Clovers, Madison County
Open Team Winners
1st Place - The Mighty Ducks, Grant County
2nd Place - Crocodiles, Madison County
3rd Place - BZBot, Washington County
Junior Team Winners
1st Place - Royal Caribbeans, Grant County
2nd Place - Speed Demons, Grant County
3rd Place - Copperheads, Madison County
Senior Team Winners
1st Place - TurboFlare 2.0, Grant County
2nd Place - Knight Rider, Madison County
3rd Place - RoboClovers, Madision County
Open Team Winners
1st Place -Mighty Ducks, Grant County
2nd Place - Crocodiles, Madison County
3rd Place - Boone County 4-H, Boone County
1st Place - A Churros Dream, Miller County
2nd Place - Flaming Warships, Benton County
3rd Place - Tip of the Spear, Grenada Mississippi