4-H WHEP
Welcome to the 4-H Wildlife Habitat Education Program or WHEP!
Watch this WHEP introduction video to get started!
Our announced region for 2023 state contests, O-Rama, and related events is Mississippi Alluvial Plain. Wildlife ID will include species listed in this region, as well as species from Urban and Wetland ecoregions.
WILDLIFE OPPORTUNITIES & UPDATES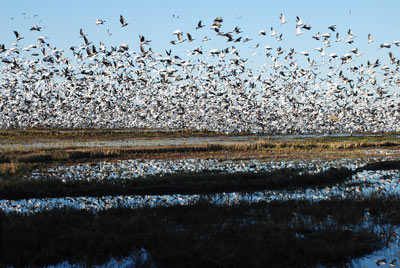 Wonders of Waterfowl Workshop - Saturday, February 11, 2023 @ Five Oaks Lodge in Humphrey. Registration deadline is February 1 or until filled.
Wildlife Habitat Education Program (WHEP) State Contest

– Friday, April 28, 2023 @ Five Oaks Lodge in Humphrey.
4-H Wildlife O-Rama - Keep you and your team tuned up for WHEP by participating in District and State Wildlife O-Ramas in the summer. The Study Materials for the Wildlife O-Rama are available to assist with preparing for this event.
4-H Food Plot Project - Get outdoors to learn about wildlife! Youth receive food plot seeds and educational magazines for this project. Complete a project book, video, and site visit by a county agent to compete for recognition and prizes. Deadline for registration is July 1. Due date for project book is March 1.
National Invitational - The winning team is eligible to represent Arkansas at the national WHEP contest. The state office will make every attempt to pay registration fees, and the winning team is responsible for travel expenses. Check the national WHEP website for updates.
Never miss an update!
Join the "Arkansas 4-H Wildlife" Facebook private group. Simply answer three questions verifying who you are and your agreement to follow 4-H rules of conduct.